Wisconsin Christian Comedian for Hire
Show your clients, employees, families or loyal customers a good time through John's clean and carefully put together set. You are guaranteed to see lots of laughs, smiles and possibly a fellow audience member on stage!
Nationally-touring Christian comedian John Felts has recently performed in: Amery, Belgium, Delafield, Fredonia, Green Bay, Mineral Point, Onalaska, WI and other cities.
Recent Reviews from Wisconsin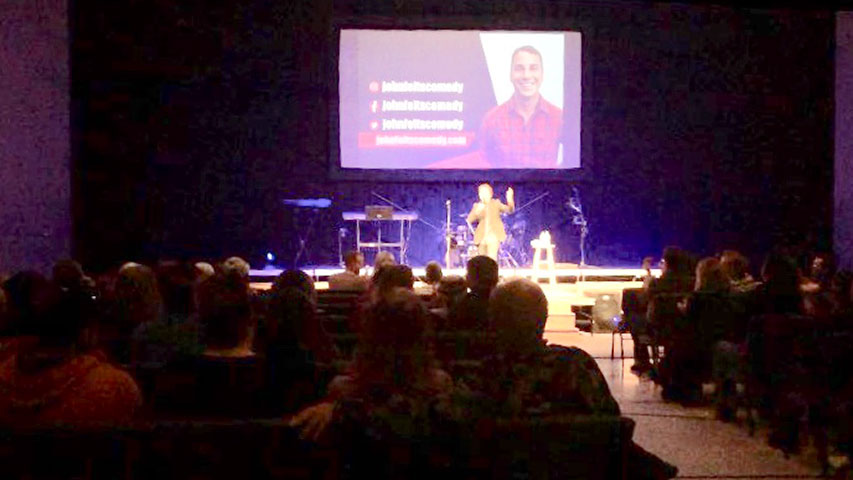 Laugh Your Heart Out Loud Comedy Night in Onalaska, WI
John Felts was not only hilarious, he was personal and prepared. We had a diverse age crowd and his wit was engaging and kept the audience at the edge of their seats. I would HIGHLY recommend John for any kind of performance."
- Senior Pastor, River of Life Church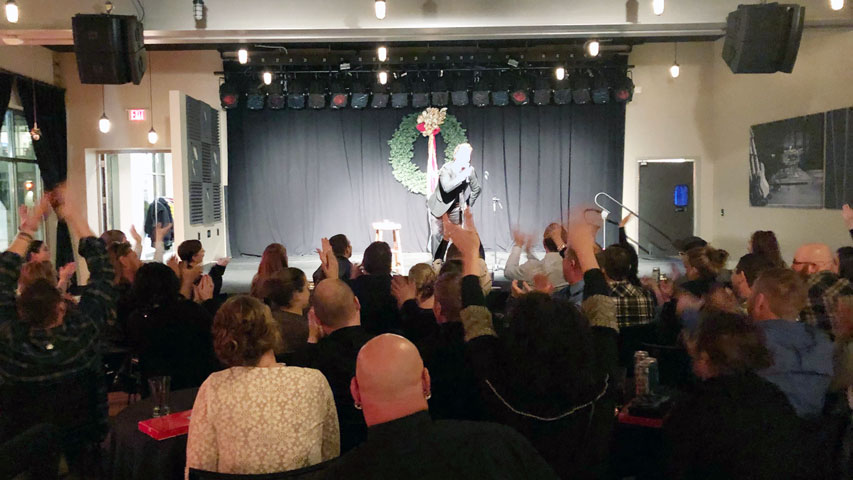 Company Holiday Celebration in Green Bay, WI
John Felts was a genuine class act. He had a preliminary phone call with us to get to know our company, took our company & employee information and worked it into his skit. John arrived early to make sure we had everything set up for him to make his stand-up run smoothly. John talked with lots of our employees prior to the show and made everyone feel included. We could tell he put in the time to get to know us and it paid off. John kept the whole crowd laughing continuously for the hour he was on stage and before and after the show. If you have the opportunity to have John at one of your events, do it! You will not be disappointed."
- Human Resources Manager, Elexco, Inc.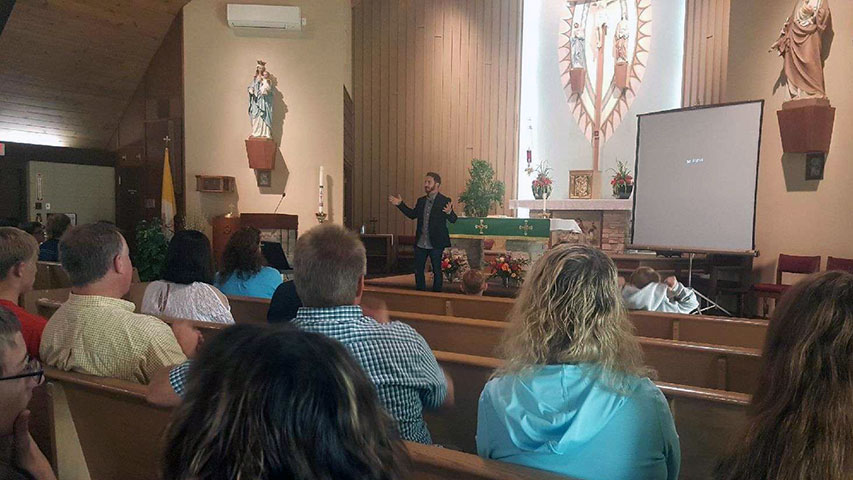 Religious Education Orientation in Belgium, WI
This was the 2nd time we had John Felts at our parish for an event. He is very energetic and engaging. He knows his audience really well, and is very personable yet professional. He takes a lot of time getting to know the area and personalizes his routine to engage the crowd. I would recommend him for any group event. He is a wonderful comedian and entertainer. So very pleased!"
- Director of Religious Education, Divine Savior Parish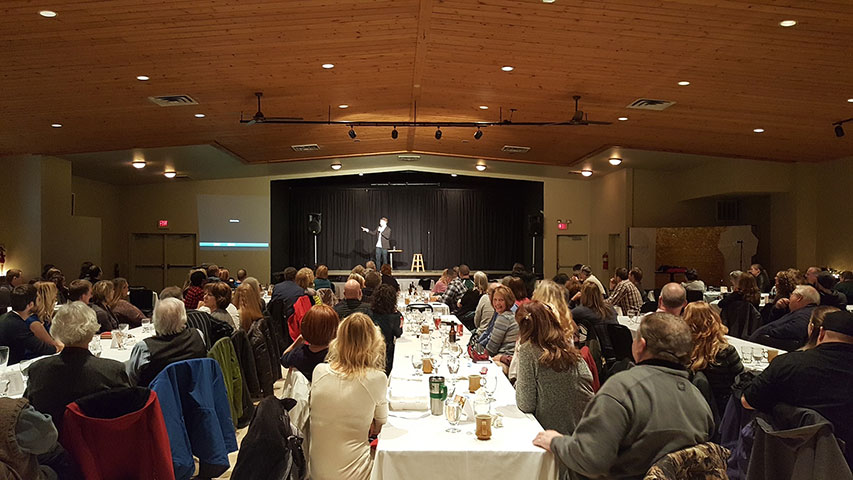 Company Party in Amery, WI
John Felts was very easy to work with leading up to our event and that set the tone for everything to follow. John was incredibly professional and also quite funny. It was nice to have a clean comedian that could make everyone in the room laugh without going blue. John connected with our audience and did a great job of keeping people engaged. A great talent, John would be perfect at any company event."
- Development Coordinator, Osceola Community Health Foundation
10th Anniversary Celebration in Mineral Point, WI
John Felts lived up to expectations. He was prompt, professional, friendly and funny. It wasn't an easy gig - a lot of kids, including screaming toddlers, distractions, and it was a small and disparate crowd; including a few poe-faced cowboys, however, he did a sterling job."
- Media/PR Communications Advisor, Cowboy Country Church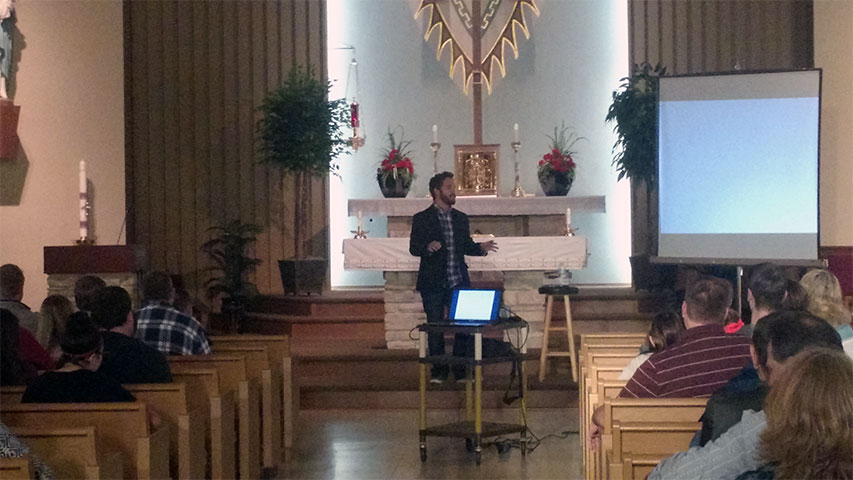 Faith, Fun and Family Night in Fredonia, WI
Oh my gosh - John Felts was amazing. He was so personable, friendly and extremely entertaining. I don't think anyone stopped laughing once. He is so talented and funny and we were impressed with his ability to make the performance so personalized to our area and also be able to gear it towards an audience of varied faiths and ages. He also spent time afterwards with us for refreshments and made himself available for questions or just to talk. He really impressed everyone with his talent and personality. We were talking about having him come back in the fall if he is available."
- Director of Religious Education, Divine Savior Parish
Appreciation Dinner in Delafield, WI
Our group loved John Felts' show. Very nice young man. He was also smart to socialize with the small group. Very happy with John!"
- Event Planner, Area Missions Group