Texas Christian Comedian for Hire
Show your clients, employees, families or loyal customers a good time through John's clean and carefully put together set. You are guaranteed to see lots of laughs, smiles and possibly a fellow audience member on stage!
Nationally-touring Christian comedian John Felts has recently performed in: Argyle, Bellville, Dallas, Denison, Denton, Grapevine, Houston, Kaufman, Pampa, Paris, South Padre Island, TX and other cities.
Recent Reviews from Texas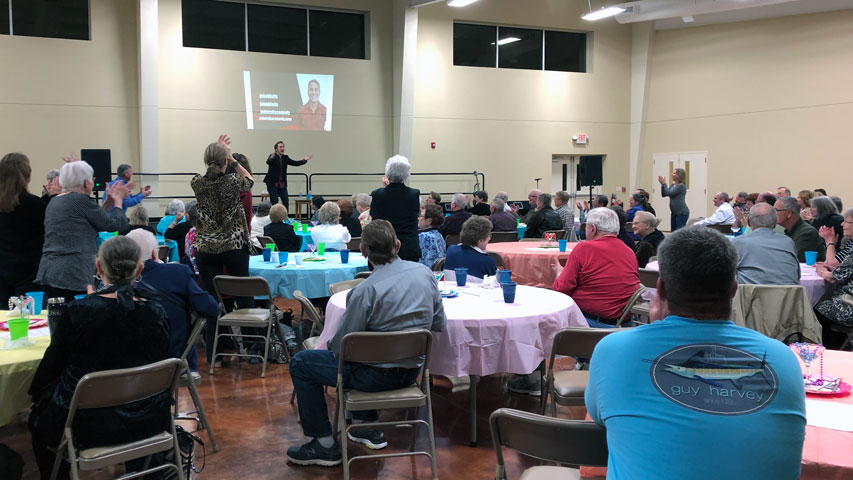 Comedy Show in Bellville, TX
John Felts was outstanding as a comedian speaker. It was a great evening and everyone had a blast! Some were saying they did not know a comedian could talk for an hour and not be boring. They loved it. A great thing was that we had a good turn out of people that were not members of our church. Hopefully will get some to come back off the great response we received from them. They were still talking on Sunday and laughing. We will have him back sometime in the future."
- Social Concerns Committee Member, St John Lutheran Church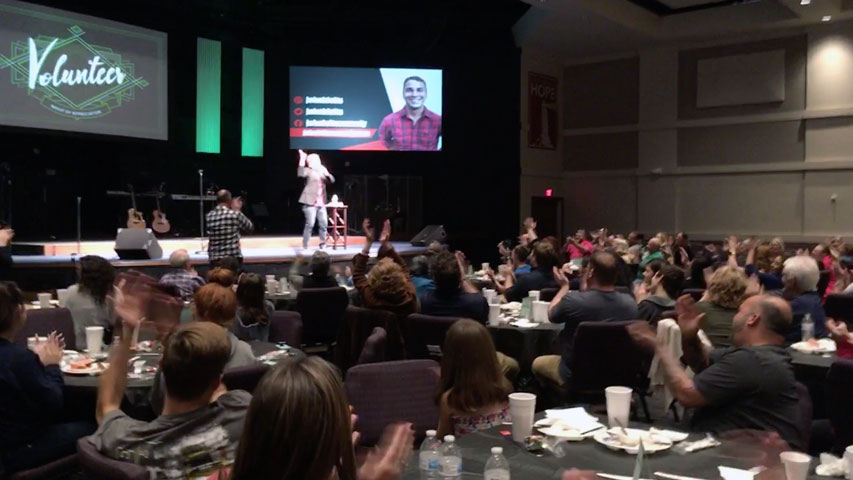 Volunteer Appreciation Banquet in Dallas, TX
John Felts did a great job entertaining our people and our people really enjoyed him!"
- Executive Pastor, First Baptist Church of Red Oak
Awards Banquet in Houston, TX
John Felts was awesome and on point!! Kept our group entertained and laughing the whole night! Would definitely recommend and will invite him back."
- Houston Parts Leader, Texas AirSystems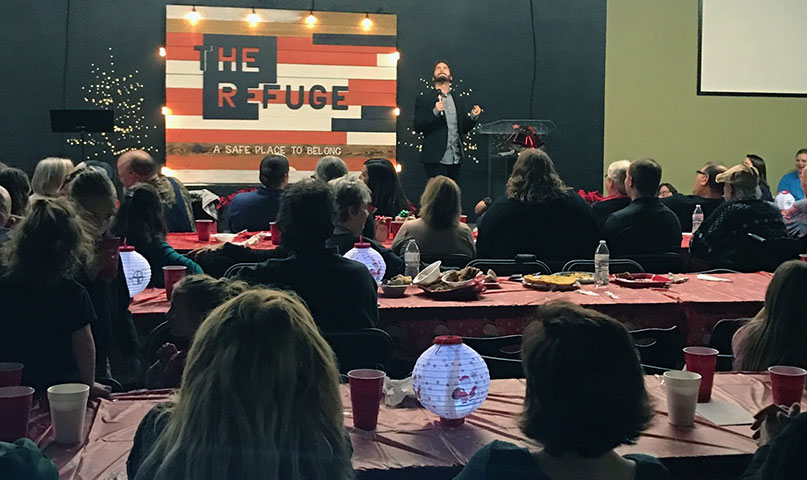 Christmas Party in Denison, TX
This was our second year to have John Felts as our Christmas party entertainment. We were not disappointed. John is extremely funny. Very personable and always a joy to have. If you are looking for someone who will take a personal approach to your event and and keep your group entertained, I highly recommend John Felts."
- Pastor, The Refuge Church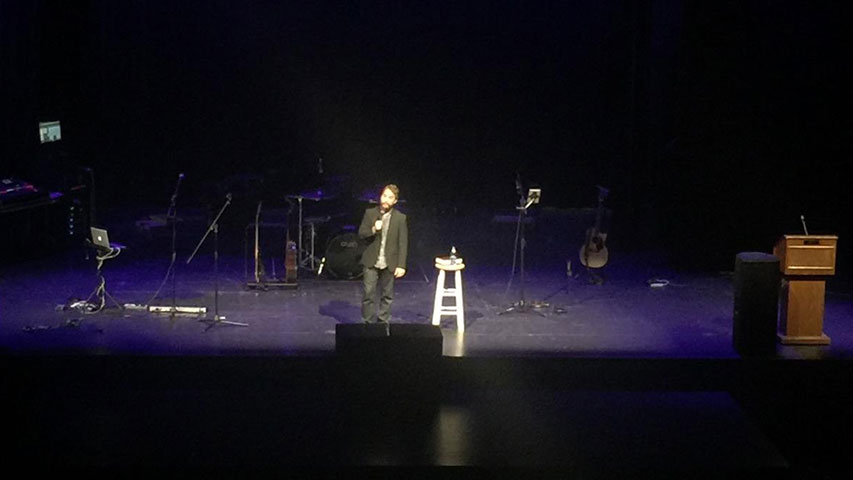 Annual Scholarship Fundraiser in Paris, TX
John Felts did an amazing job! We didn't have the turn out that we had hoped and even with a smaller crowd, he entertained with great relevant jokes. He arrived as planned and was very professional and friendly. Our family talked about some of his jokes even after we were back at the house. Would highly recommend him!"
- Treasurer, North Lamar Education Foundation
Back to School Bash in Kaufman, TX
John Felts did an outstanding job for our event. His material was personalized to our audience. I could tell he took time to research our area and tailor his performance to our people, our area and our event. He interacted with our audience well, especially given that it was outside and dark. Everyone I talked to afterwards loved him. John was also extremely easy to work with. He was prompt, very personable one on one, and worked hard to help make our event a success.I would highly recommend him to anyone looking for a fun evening of clean comedy."
- Assistant to Pastor, First Baptist Church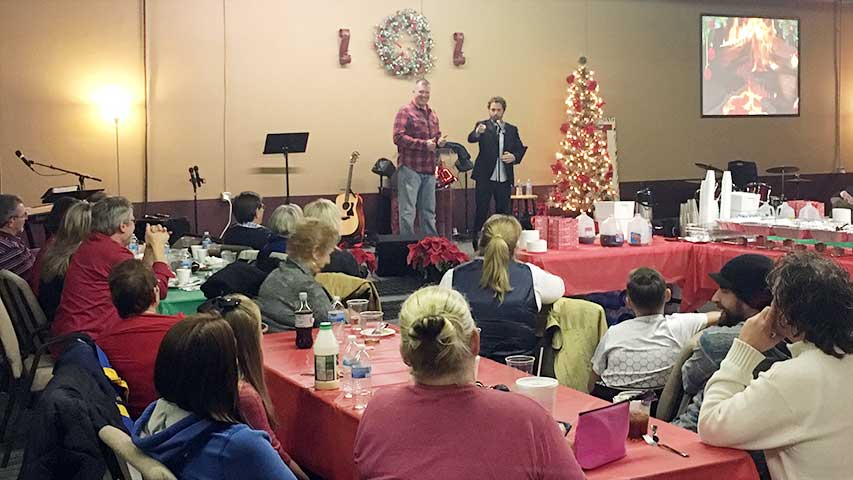 Church Christmas Party in Denison, TX
John Felts is a great guy and it made for a great evening! Very personable and immensely funny. He took time to familiarize himself with our group and when the jokes started rolling it was like the show was custom made for us! We will definitely be having him back. Please tell John how much we loved his act and appreciated his wonderful personality and humor!"
- Pastor, The Refuge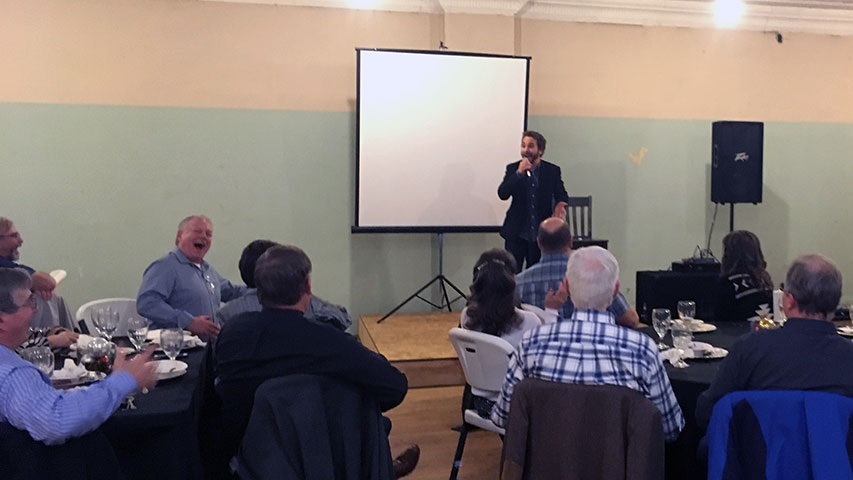 Company Christmas Party in Pampa, TX
John Felts was entertaining, easy going and overall a perfect fit or our company party. He was early to the party and very professional when he arrived. John was easy to work with and took the time to connect with our employees. His research on the company was spot on and made the jokes that much better! Everyone enjoyed the party and several employees told me this was their favorite Christmas party so far and they have never laughed that much. John was truly entertaining!"
- PHA & Safety Coordinator, Open Range Engineering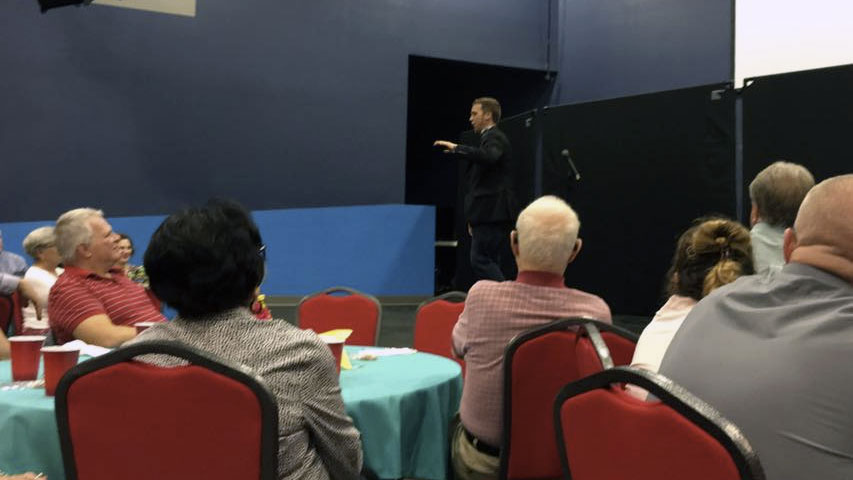 Dinner Date Night in Argyle, TX
We absolutely enjoyed John Felts so much!! I feel certain he is the best entertainer we've had yet. John exceeded our expectations and made everyone laugh! He arrived when he said he would, very professional and courteous, and connected to the audience right away. We couldn't have been happier, John was fantastic!!"
- Director of Congregational Care & Adult Discipleship, Argyle United Methodist Church
Annual Banquet in Paris, TX
We were very pleased with John Felts. He was timely, considerate, and very funny. There were many people that told us they enjoyed him. Your company did a great job in taking care of all our needs. Thank you!!"
- Administrative Assistant, Lamar County Chamber of Commerce
Comedy Concert in Denton, TX
John Felts did an amazing job with this event! The audience of college students loved him and his responses to the audience were hilarious. He was a joy to work with, and soo funny!"
- Event Planner, Zeta Tau Alpha
Church Outreach in Paris, TX
Our church had John Felts come in for an outreach event. We were looking for someone who could really relate and connect with young 20/30 somethings and he did a great job. John is extremely fun and personable and made a point to visit with our guests both before and after the show. I know I read website reviews and wondered if they were for real - this one is. Our audience of church and community guests laughed the whole way through the show. Thank you!"
- Lead Pastor, Connections First United Methodist
Marriage Conference in Dallas, TX
John Felts is as sweet as he is funny! We had couples ranging from ages 23 to in their 70's, and John made each one laugh. People are still talking about the jokes he told. Thanks John for making our event very memorable!"
- Administrative Assistant, Springs Fellowship Church