Alabama Christian Comedian for Hire
Show your clients, employees, families or loyal customers a good time through John's clean and carefully put together set. You are guaranteed to see lots of laughs, smiles and possibly a fellow audience member on stage!
Nationally-touring Christian comedian John Felts has recently performed in: Birmingham, Decatur, Dothan, AL and other cities.
Recent Reviews from Alabama
Breakthru Retreat in Birmingham, AL
We brought John Felts in as our late night entertainment for our youth retreat. John Felts was super easy to work with from the get go. He was a great addition to our retreat this year. He related really well to middle school and high school students. I would highly recommend him to anyone looking for a great clean comedy act."
- Minister, First United Methodist Church of Grenada, MS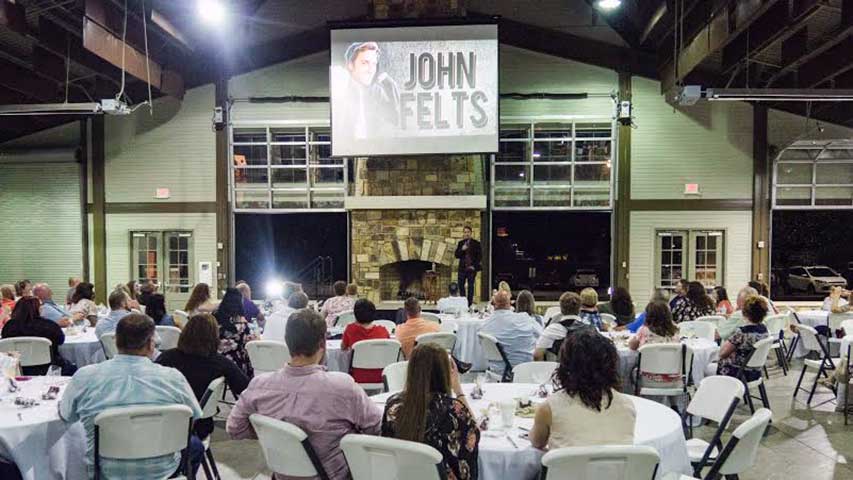 Volunteer Appreciation Event in Decatur, AL
"REFRESHING!" - over and over that was the phrase we heard from our church volunteers when talking about the banquet we hosted for them with John Felts as the entertainment. The personal touch he added with his thorough research of our church is what made his performance like no other. John was very funny, professional, and personable. He interacted with our people not only during the performance but before and afterward. We actually had a few volunteers think he was a new volunteer. I will definitely be recommending him to all of my Pastor friends. We believe, like the Bible says, "laughter is medicine" and we all got an overdose that night!!"
- Pastor, Cornerstone Church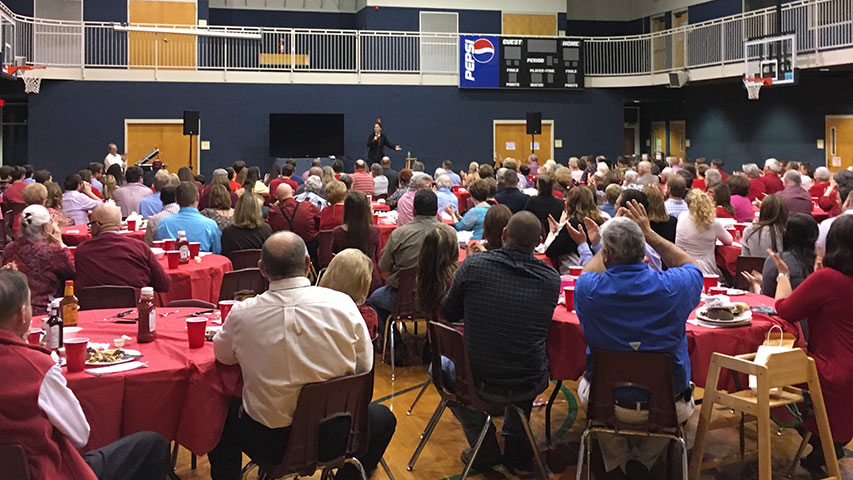 Valentine's Banquet in Dothan, AL
Our experience with John Felts was outstanding. He was very professional, personal, arrived early, and was very funny! I would definitely have him back again."
- Senior Pastor, Mount Gilead Baptist Church